Explore the Unexplored Opportunities from your Data
Business intelligence (BI) is a set of theories, methodologies, processes, architectures, and technologies that transform raw data into meaningful and useful information for business purposes. BI can handle large amounts of information to help identify and develop new opportunities. Making use of new opportunities and implementing an effective strategy can provide a competitive market advantage and long-term stability.
Since its inception, DroitCloud has been providing end-to-end Business Intelligence Services to organizations globally. We ensure that each and every bit of your data is processed into crucial information which aids you in decision making. We take immense pride in claiming that our cross industry expertise is fully utilised when our clients gain valuable insights on their and we have witnessed our clients prosper like never before with these valuable insights.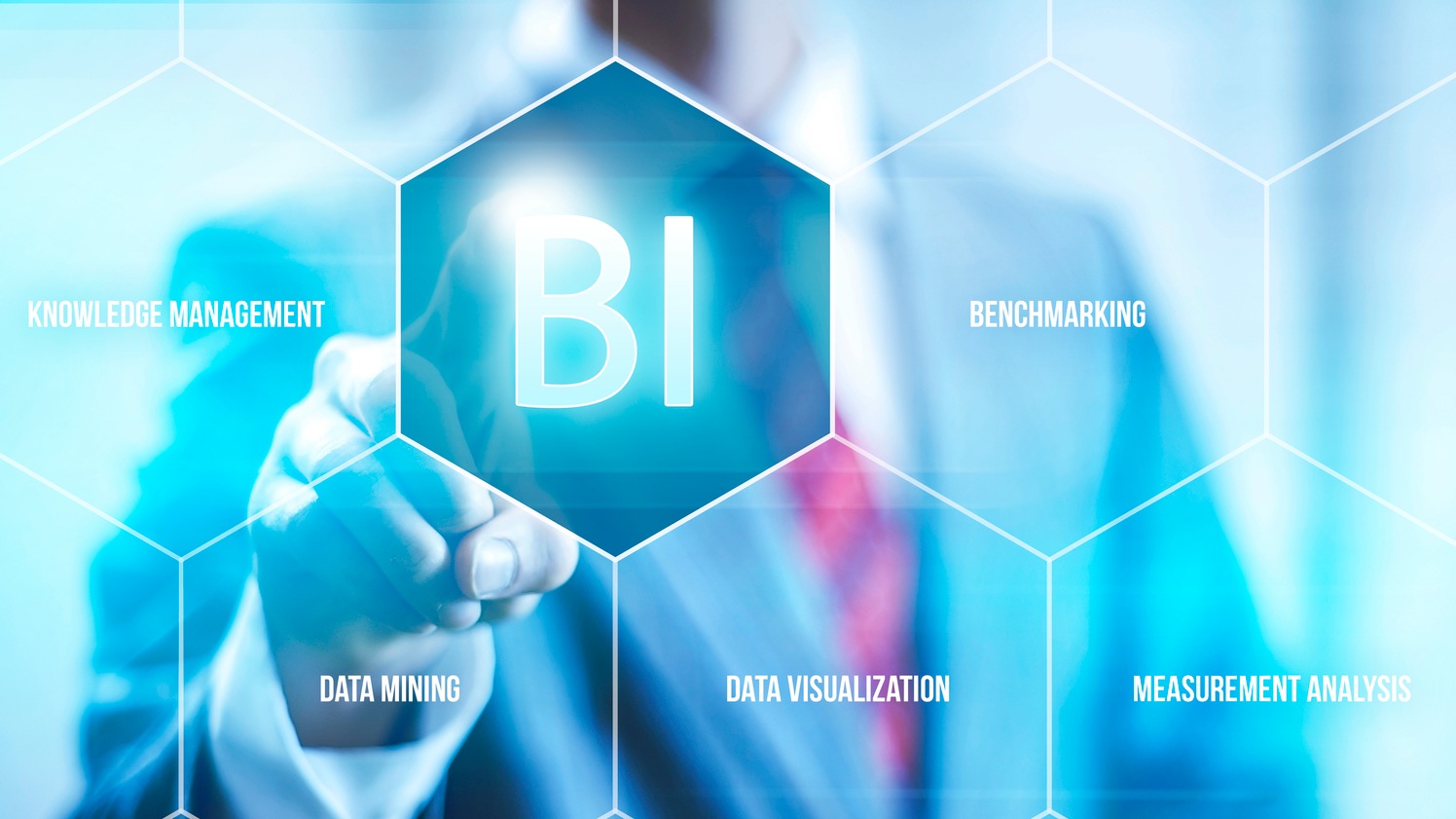 Power BI: Power BI is a very powerful tool in the hands of the CEO from gaining valuable insights from your data from 100's of different sources. It can be used as a single viewpoint for the data from 100's of sources, all management aspects and heath of an organization. Power Bi can be used to create 100's of custom reports that influences decision-making capacity in a big manner. However, this powerful tool has to be customised and implemented as per the custom needs of your organization, taking into account 100's of factors. Our Power BI experts take a 360° view of your organizations taking into consideration all aspects like Industry, Revenue, Team Strength, Clientele, Customers, and many other demographics. Which has led to a customised solution and getting the maximum benefits from Power BI.
Tableau: Tableau has interactive data visualisation products for Business Intelligence Solutions for your organization that provide you with real time analytics from a variety of sources of data. This platform provides valuable insights from your with reports, graphs which aid the decision making process in all aspects of management in your organisation. We partner with clients to help them customise the products in BI, that exactly suits there requirement. We ensure every penny spent on the Tableau product gives you much returns by customising the product that is tailor-made for your organization.
Custom BI solutions: Every is Business organization is different in its own unique way, There are several factors that make a Business organization unique like Target Market, Tools or Platforms Used, Core Offerings, Hierarchical Structure, Data Structure and the list goes on. Hence while delivering BI solutions, DroitCloud BI experts work with clients in understanding the complex Business Processes and come up with a Unique BI Solution which is custom made as per your organizational needs and processes. Over these years we have provided custom BI Solutions to our clients which has transformed their decision making capabilities.